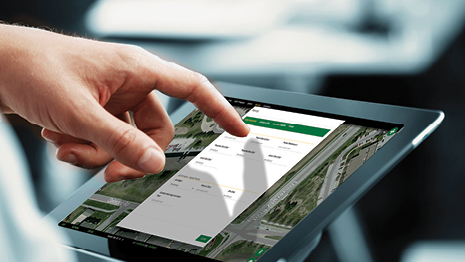 Vermeer Projects Suite
Provide a professional, paperless job record to project owners. Upgrade options conveniently bundle utility mapping and bore planning functions.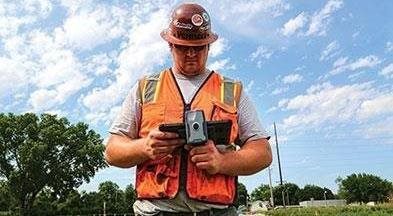 Vermeer Projects Options
Already own Vermeer Projects? Add +Mapping and +BorePlan options to your Vermeer Projects Suite. Upgrading to +Mapping gives crew leaders the ability to visually capture the jobsite over a Google Maps image, including intended bore path whiteline, pothole locations, locate positions, marked utilities and bore path as-built. +BorePlan adds bore line mapping and rod-by-rod bore planning.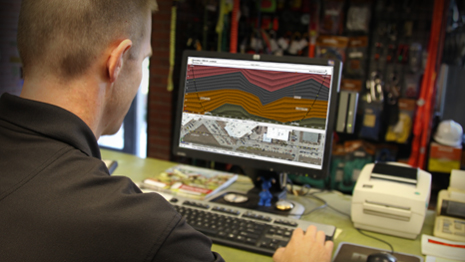 Vermeer BoreAid Design Tool
Vermeer BoreAid design tool takes a user through the design and planning process of a horizontal directional drill (HDD) bore in a sequential manner. The program considers soil conditions, product type, machine and other parameters as chosen by the user. It also constructs a detailed design dealing with many aspects of the project, from bore path planning and load calculations to pipe selections and drilling fluid requirements.
Vermeer Fleet
Vermeer Fleet provides fleet managers with each productivity tools-equipped machine's GPS location to efficiently locate and route equipment and crews to the jobsite. Fleet identifies planned maintenance schedules and captures completed services, while displaying idle times and fuel consumed.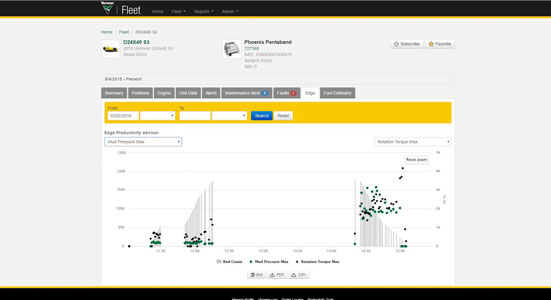 Vermeer Fleet +Edge HDD
Vermeer Fleet +Edge HDD helps increase job productivity by managing and analyzing operational data. With this tool you can capture near real-time machine data, such as mud flow, thrust and pullback force and rotational torque on a rod-by-rod basis.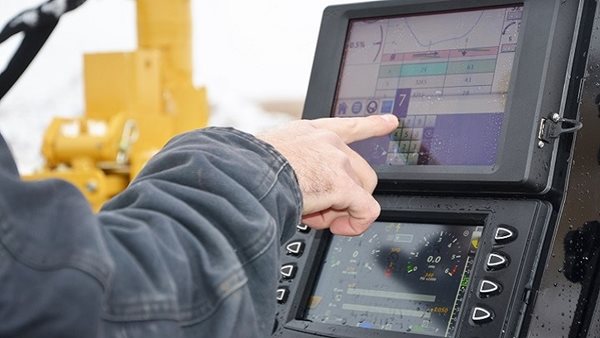 Vermeer BoreAssist
Vermeer BoreAssist lets licensed users load, edit and/or create a bore plan on the DCI® DigiTrak® Aurora® display. When coupled with Log-While-Drilling (LWD™), you can compare Log-While-Drilling data to the plan using BoreAssist. The drill operator can then follow the rod-by-rod plan to drill the planned bore.